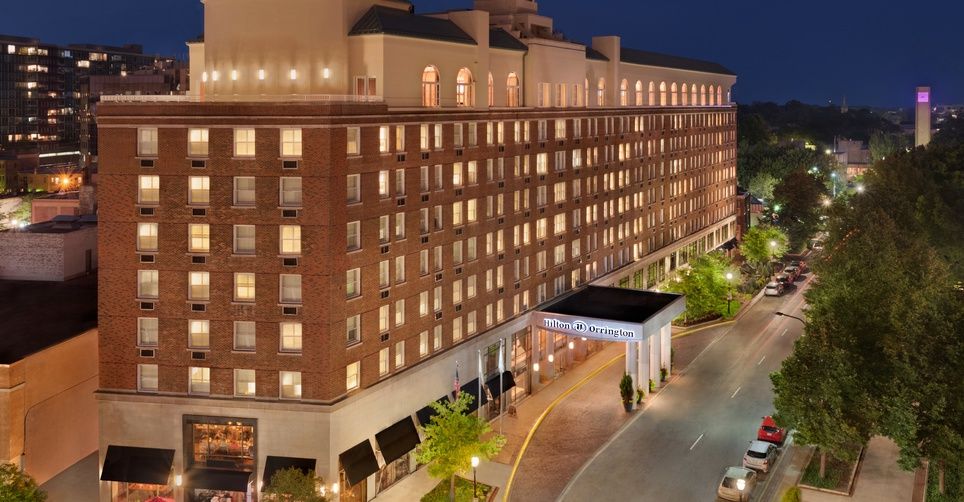 May 6-8 - Evanston, Illinois
Rates Increase April 5
--- Registration & Hotel Rates Increase April 4th ---
(In past years this hotel has sold out well before the early registration date)
Convention & Banquet May 6-8
The CSCAA Convention and Awards Banquet returns to the Hilton Hotel Orrington in Evanston for 2018. Current speakers include:
Russell Mark, USA Swimming
Steve Krojo, Prana Yoga
Tim Selgo, Athletics Staffing & Consultants
Carol Capitani, Texas
Bob Bonn, AD Carthage College
George Kennedy and Toni Armstrong, Baltimore Leaders
Drew Johansen, Indiana University
Dennis Pursley and Jonty Skinner, Alabama
Katie Hazelton, Pitt
Eddie Reese, Texas
Dani Korman, MIT
Scott Donie, Columbia
Dave Salo, USC and Bob Groseth, Queens
Steve Bultman and Tanica Jamison, Texas A&M
Peter Linn, Eastern Michigan
Dan Tudor, Tudor Strategies
Kevin Kinel & Bob Kallay, Swim Hero
Katie Knappenberger, Northwestern Nutrition
Abby Steketee, Northwestern
Todd Peters, Minnesota State Moorhead
Sean Tedsco, USMMA
Peggy Ewald, Ohio Northern- USA Paralympic Swimming
As speakers are confirmed they will be added here. Registration and hotel information will be available in October. Your registration includes admittance to the 58th Annual CSCAA Awards Banquet and all receptions.
Coach Academy - May 5-6
The role of coach on a college campus has changed, requiring a greater skill set for success than ever before. The Coach Academy provides professional development experiences to help improve off-deck skills, provide alignment between coaches' goals and their institutional missions along with tactics to build alumni and recruiting networks.
Bob Bonn- What Your AD Wants
Bill Wadley and Wally Morton- Alumni Engagement
Dan Tudor- Mission Driven Recruiting
Becky Burleigh and Celia Slater- Communication and Team Development
George Kennedy and Toni Armstrong- The Effective Coach
Limited in size, the Coach Academy is ideal for head and assistant coaches. Learn More
Women in Coaching Forum - May 9
The Women's Coaching Forum will focus exclusively on professional development for female coaches. You will learn from thought leaders in the industry about steps you can take to advance your career.
The Forum will be moderated by Celia Slater of TrueNorth Sports and Becky Burleigh, of "What Drives Winning" and focus on moving women forward. There will be multiple sessions that will include an opportunity to look at and shape coaches philosophical beliefs on their programs, Round table discussions after each session that will focus on action steps for careers, panel discussions with AD's and Fortune 500 company recruiters about hiring process and expectations, panel discussions with some of our top women in coaching, statistics and conversations with Dr. Nicole LaVoi- a leading researcher from the Tucker Center of Research for Women and Girls in Sport and ending the day with a networking social for all coaches. This day of discussion and collaboration is critical to the future of women coaching in our sport. Please join us for a what promises to be an exciting day of working together to change the face of swimming and diving!