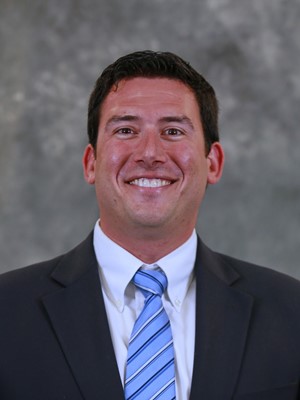 2019 CSCAA Coach of the Year - NAIA Men
2019 CSCAA Coach of the Year - NAIA Women
Download 2019 All-America List
The College Swimming and Diving Coaches Association of America (CSCAA) selected their NAIA All-America team.. In total, 67 men and 70 women were selected.
The CSCAA also awarded individual honors. The Swimmer-of-the-Year awards went to Pol Roch of Keiser University and Mendy de Rooi of Cumberlands. Saint Ambrose's Andrea Adam was named women's diver-of-the-year for the second-straight year while Cumberlands' Thomas Crawford earned the men's honor. Adam's success went beyond the boards. The Saint Ambrose sophonore also earned honorable mention for leading off the Bee's 200 Freestyle Relay.
Bill Pilczuk of SCAD-Savannah was named women's team Coach-of-the-Year while Keiser's Adam Epstein was named men's team Coach-of-the-Year. Aimee Moylan of Saint Ambrose was named women's team Diving Coach-of-the-Year for the second straight time. Cumberlands' David Groh was named men's diving coach-of-the-year one year after being named CSCAA men's diver of the year.
Individuals were selected on the basis of their finish at the NAIA Championships and membership with the CSCAA. The top eight individuals and top four relays in each event earned First-Team recognition while relays finishing 5-8th were named Honorable Mention (or 2nd Team) All-American. Teams must be a current CSCAA member to be eligible.
Men's Selections
Asbury College
Bisher, Jason / 200 Back, 200 Medley Relay (HM), 400 Medley Relay, 100 Back

Jessee, Keith / 200 IM, 200 Medley Relay (HM), 400 Medley Relay

Passman, Ronan / 200 Medley Relay (HM), 400 Medley Relay, 100 Breast, 200 Breast

Wu, I-Hung / 200 Fly, 100 Fly, 200 Medley Relay (HM), 400 Medley Relay
Cumberlands
Crawford, Thomas / 1 M Diving

Eaton, Hunter / 400 Medley Relay (HM)

Lyson, Viktor / 400 Medley Relay (HM), 100 Fly, 200 Medley Relay, 100 Back, 200 IM, 400 Free Relay (HM)

Mashburn, William / 400 Free Relay (HM)

McDonald, Johnathan / 500 Free, 800 Free Relay (HM), 1650 Free

Pierce, Bryce / 400 Medley Relay (HM), 200 Medley Relay, 400 Free Relay (HM), 800 Free Relay (HM)

Rogne, Carl / 800 Free Relay (HM)

Smith, Jacob / 200 Medley Relay

Sundeen, Daric / 200 Back, 400 Medley Relay (HM), 100 Back, 200 Medley Relay, 400 Free Relay (HM), 800 Free Relay (HM)
Keiser University
Byshnev, Konstantin / 800 Free Relay, 200 Free

Hansson, Joel / 400 Medley Relay (HM), 200 Medley Relay, 100 Breast, 200 Breast, 200 IM

Lazzerini, Matias / 200 Free Relay, 100 Breast, 200 IM

Macek, Lukas / 400 Medley Relay (HM), 100 Breast, 200 Breast, 200 Free Relay, 200 Medley Relay, 400 Free Relay

Nagy, Marcel / 400 Medley Relay (HM), 100 Fly, 100 Free, 200 Free Relay, 200 IM, 200 Medley Relay, 400 Free Relay, 800 Free Relay

Roch, Pol / 400 Free Relay, 400 IM, 800 Free Relay, 1650 Free, 500 Free

Stukov, Andrei / 400 Medley Relay (HM), 200 Free Relay, 200 Medley Relay, 400 Free Relay, 100 Free, 200 IM

Suchan, Jan / 200 Back, 100 Back

Torrents, Alex / 200 Back

Vekony, Csaba / 800 Free Relay, 200 Fly
Lindenwood-Belleville
Baro, Santiago / 400 Medley Relay, 200 Medley Relay (HM)

Benassila, Badr / 400 Free Relay, 200 Medley Relay (HM)

Dany, Ante / 200 Free, 400 Free Relay, 800 Free Relay, 400 Medley Relay

Engeln, Niels / 1650 Free, 500 Free, 400 IM, 800 Free Relay

Granet, Thomas / 400 IM

Halaichuk, Petro / 400 Free Relay, 800 Free Relay

Le Pays du Teilleul, Mar / 200 IM, 400 IM, 200 Fly, 400 Free Relay, 800 Free Relay, 400 Medley Relay, 200 Medley Relay (HM)

Markovic, Mateja / 400 Medley Relay, 200 Medley Relay (HM)
Lindsey Wilson
Olejnik, Aleksander / 400 Free Relay (HM), 100 Breast, 200 Free Relay (HM), 200 Medley Relay (HM), 100 Free

Paetzold, Clemens / 400 Free Relay (HM), 200 Free Relay (HM), 200 Medley Relay (HM), 800 Free Relay (HM)

Peck, Michael / 800 Free Relay (HM)

Rice, Bryce / 200 Free Relay (HM), 200 Medley Relay (HM)

Terra, Pedro / 400 Free Relay (HM), 200 Medley Relay (HM), 800 Free Relay (HM)

Wolfart, Ron / 400 Free Relay (HM), 200 Free Relay (HM), 800 Free Relay (HM)
Olivet Nazarene
Bordes Adell, Xavier / 1650 Free, 800 Free Relay, 500 Free

Cavalcante- Almeida, Iran / 200 IM, 800 Free Relay

Cripe, Seth / 800 Free Relay, 400 IM, 200 Back, 500 Free

Firganek, Erik / 800 Free Relay

Latocha, Leanne / 200 IM, 400 Free Relay
Saint Ambrose
Kuszynski, Nathan / 500 Free, 1650 Free
SCAD-Savannah
Bunner, Brogan / 200 Medley Relay, 100 Back, 100 Fly

Clark, William / 1650 Free, 500 Free

Harsanyi, Gergely / 400 IM, 800 Free Relay, 200 IM, 200 Fly

Hoost, Irvin / 400 Medley Relay (HM), 200 Free Relay, 200 Medley Relay, 400 Free Relay, 200 IM, 100 Free, 100 Fly

Kredich, Nicholas / 400 Medley Relay (HM), 200 Free Relay, 400 Free Relay, 800 Free Relay, 200 Fly, 100 Fly, 100 Free

McGinty, Anna Kate / 200 IM

Monori, Zoltan / 200 IM, 200 Free, 200 Free Relay, 400 Free Relay, 800 Free Relay, 100 Free

Olbrich, Tim / 200 Free Relay, 400 Free Relay, 100 Free

Rieffenstahl, Maik-Sebas / 200 Fly, 200 IM, 400 IM, 400 Medley Relay (HM), 200 Medley Relay

Sheridan, Spencer / 200 IM, 400 Free Relay

Smilie, Josh / 1650 Free

Zachar, Gergo / 100 Back, 400 Medley Relay (HM), 200 Medley Relay, 800 Free Relay, 200 Back, 200 Fly
Thomas University
Ayric, Sah / 200 Free Relay (HM)

Bainbridge, Ethan / 200 Free Relay (HM)

Bohr, Kevin / 200 Breast

Dos Santos, Victor / 200 Free Relay (HM)

Taylor, Dorian / 200 Free Relay (HM), 200 Free
Union College (KY)
Davies, Grant / 400 Medley Relay, 400 Free Relay (HM), 800 Free Relay (HM), 200 Free Relay (HM)

Mourao, Lucas / 800 Free Relay (HM)

Perkowski, Wiktor / 200 Medley Relay (HM), 400 Medley Relay, 400 Free Relay (HM), 800 Free Relay (HM), 100 Fly, 200 IM, 200 Free Relay (HM)

Saraceni, Henrique / 100 Breast, 200 Breast, 200 Medley Relay (HM), 400 Medley Relay, 400 Free Relay (HM), 800 Free Relay (HM), 200 Free Relay (HM)

Shivji, Iyas / 200 Medley Relay (HM)

Smith, Andrew / 200 Medley Relay (HM), 400 Medley Relay, 400 Free Relay (HM), 200 Free Relay (HM)
Women's Selections
Asbury College
Bewley, Kristen / 400 Free Relay (HM)

Clark, Hope / 400 Free Relay (HM), 200 Free, 500 Free

Gary, Rose / 400 Free Relay (HM)

Goodrum, Claire / 400 Free Relay (HM), 100 Fly
Brenau University
Alvanou, Nikoletta / 400 IM

Bartoletta, Haley / 200 Medley Relay (HM), 400 Medley Relay

Dowling, Lindsay / 100 Back, 200 Back, 200 Medley Relay (HM), 400 Medley Relay

Steinbach, Ashlyn / 200 Medley Relay (HM), 400 Medley Relay

Toussaint, Yanne / 200 Medley Relay (HM), 400 Medley Relay, 100 Breast
Cumberlands
Burgoon, Houston / 400 Free Relay, 200 Free Relay

De Rooi, Mendy / 400 Medley Relay (HM), 100 Fly, 100 Free, 500 Free, 400 Free Relay, 800 Free Relay, 200 Medley Relay, 200 Free Relay

Hnidenko, Yuliia / 400 Medley Relay (HM), 100 Breast, 200 Breast, 200 Medley Relay

Klouda, Christina / 400 Medley Relay (HM), 200 Back, 200 IM, 400 Free Relay, 800 Free Relay, 200 Medley Relay, 400 IM

Loftus, Rebecca / 200 Free Relay

Smeltzer, Kathryn / 400 Medley Relay (HM), 400 Free Relay, 800 Free Relay, 200 Medley Relay, 200 Free Relay, 100 Fly, 100 Free

Thomas, Leah / 800 Free Relay

Walin, Casey / 200 Fly
Keiser University
Abad, Meagan / 200 Medley Relay, 100 Back

Augustsson, Emma Sofie / 200 Medley Relay, 400 Free Relay, 400 Medley Relay (HM), 200 Free Relay, 800 Free Relay, 100 Free

Freibach, Ori / 200 Medley Relay, 400 Free Relay, 400 Medley Relay (HM), 800 Free Relay, 100 Free

Gallowich, Kamryn / 400 Free Relay, 400 Medley Relay (HM), 200 Back, 200 Free Relay, 100 Back, 100 Fly

Herbst, Anna / 100 Back, 200 Medley Relay, 100 Fly, 200 Fly, 400 Medley Relay (HM)

Kristan, Gaja / 200 Back

Sofouli, Stefania / 400 Free Relay, 200 Free Relay, 800 Free Relay, 1650 Free

Zombai, Annamaria / 200 Free Relay, 400 IM, 800 Free Relay, 200 IM
Lindenwood-Belleville
Essmann, Amelie / 400 Medley Relay, 200 Medley Relay (HM), 200 Fly

Geck, Alina / 200 Fly, 200 Medley Relay (HM)

Geck, Marie / 1650 Free, 200 Fly, 400 Medley Relay

Martens, Anna / 100 Breast, 400 Medley Relay, 200 Medley Relay (HM)

Merfol, Chelsea / 400 Medley Relay, 200 Medley Relay (HM)
Lindsey Wilson
Hahn, Sarah / 400 Medley Relay

Macdonald, Jessica / 100 Free, 200 Free, 200 IM, 200 Free Relay (HM), 800 Free Relay (HM), 400 Medley Relay

Seitz, Bailey / 200 Free Relay (HM)

Smith, Sloane / 200 Free Relay (HM), 800 Free Relay (HM), 400 Medley Relay

Taylor, Carlene / 200 Free Relay (HM), 800 Free Relay (HM), 400 Medley Relay

Wood, Emily / 800 Free Relay (HM)
Milligan
Farmer, Sara / 100 Back

Halloran, Maggie / 100 Back, 200 Back
Olivet Nazarene
Basham, Ashley / 400 Medley Relay (HM)

DeZur, Payton / 200 Breast

Enders, Jordan / 200 Free Relay, 400 Free Relay

Islas, Karla / 1650 Free, 400 IM, 500 Free, 400 Medley Relay (HM), 400 Free Relay, 800 Free Relay

Latocha, Leanne / 200 Free Relay, 400 Medley Relay (HM), 200 IM, 400 Free Relay

Martin, Kylie / 800 Free Relay

Reyes, Helina / 200 Free Relay

Vega, Andrea / 100 Breast, 200 Breast, 200 IM, 200 Free Relay, 400 Medley Relay (HM), 400 Free Relay, 800 Free Relay

Vega, Guadalupe / 800 Free Relay
Saint Ambrose
Adam, Andrea / 1 M Diving, 3 M Diving, 200 Free Relay (HM)

Crum, Dani / 200 Free Relay (HM)

Madison, Taylor / 1 M Diving, 3 M Diving

Quilty, Maria / 200 Free Relay (HM)

Schimmelpfenning, Catie / 200 Free Relay (HM)
SCAD-Savannah
Dostie, Sarah / 800 Free Relay, 500 Free, 200 Free

Henninger, Julie / 800 Free Relay, 400 Free Relay, 200 Free, 100 Back

Hou, Kaylen / 200 Free Relay, 200 Medley Relay, 200 IM, 400 IM

Lacusky, Sara / 200 Free Relay, 400 Medley Relay (HM), 100 Breast, 200 Medley Relay, 200 Breast, 200 IM

McGinty, Anna Kate / 200 Free Relay, 200 Medley Relay, 400 Free Relay, 200 IM

O'Gorman, April / 1650 Free, 500 Free

Rassenfoss, Allie / 400 Medley Relay (HM), 200 Back, 200 Medley Relay, 100 Back

Reinhardt, Lydia / 200 Fly, 400 Medley Relay (HM), 100 Fly

Salzman, Shayna / 800 Free Relay, 400 Free Relay, 200 Free, 500 Free, 200 Back

Scargill, Sarah / 200 Breast

Sheridan, Spencer / 200 Free, 200 Free Relay, 800 Free Relay, 400 Medley Relay (HM), 100 Free, 200 IM, 400 Free Relay

Tankersley, Abigail / 1650 Free, 500 Free, 400 IM
Soka University
Sansbury, Sydney / 1650 Free
Thomas University
Davis, Maggie / 200 Fly

Haught, Jamie / 1650 Free

Molina, Kiana / 400 IM, 200 IM
Union College (KY)
Axford, Jessica / 200 IM, 200 Free, 100 Free

Carta, Victoria / 1650 Free